More lights - Page 1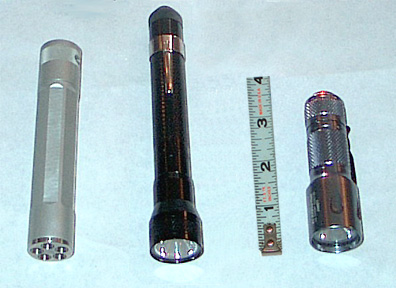 The light on the left is an Inova X5. It has 5 bright LEDs and is powered
by two 3v Lithium 123 batteries. The light in the center is a Streamlight Jr
- 2 double A's. On the right is my only Surefire. It's an E1Executive - the
smallest (and, more importantly, the cheapest) light they make. It's
powered by ONE 3v Lithium 123 battery.
More Lights pg. 2
Back to New Additions Pg.3
Back to thumbnails
Home